Description
24' foot home, Side entry, 2 lofted bedrooms, and spacious living room. Beautiful "U" shape kitchen with plenty of storage, accepts washer/dryer and apartment sized range and refrigerator. Full bathroom with residential sized lavvy cabinet with storage, vitreous top mount china sink full linen cabinet and 48" shower. Standard ladder access to lofts or Optional plat formed storage staircase to master loft.
Lassen Peak
Total square footage
314 sq ft
Downstairs
201 sq ft
California King Loft
66 sq ft
Twin Loft
45 sq ft
Sleeps
4-6
House Width
8'6″
Trailer Bed
24′
House Height
13'5″
Ceiling Height
10'8″
Height to Loft
6'6″
Loft Height
48″
Base Price
$56,100
Floor Plan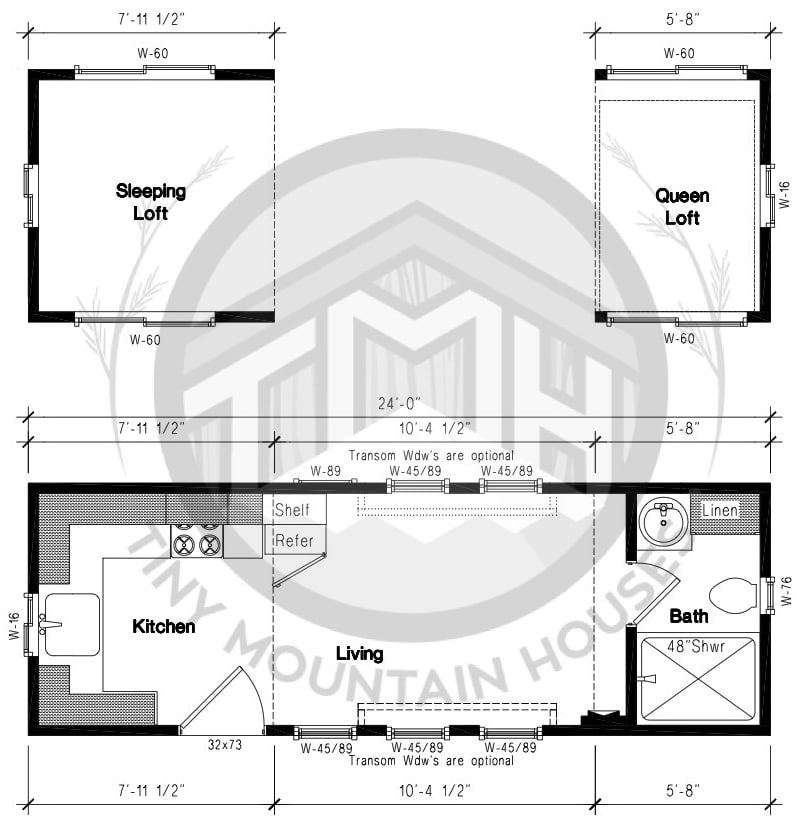 *All square footages are approximate.
*All dimensions are approximate.