Description
25' foot home includes a 3′ standard cedar porch with end entry, living room with usable media flex space, 8′ King loft and 3′ storage loft above entry. Galley full-size Kitchen with plenty of counter space, cabinetry, and storage. Space saving bathroom with 32″ shower and toilet. Optional washer/dryer, 4 burner range, apartment sized refrigerator. 10/12 Roof pitch living and kitchen, 2/12 above sleeping loft.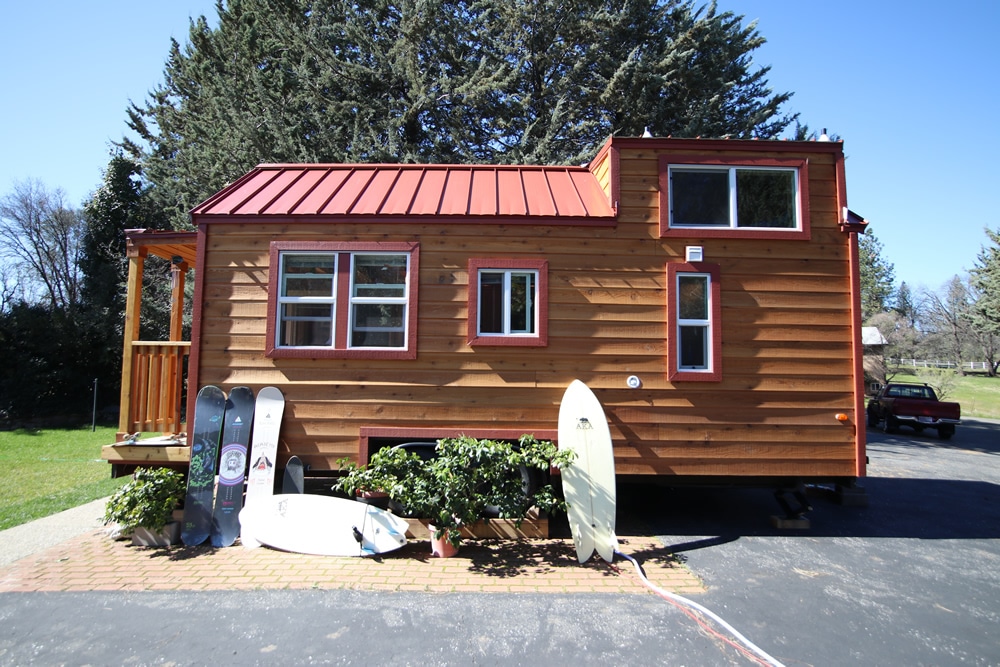 Sierra Nevada

Total Square Feet
278 sq ft
Main Floor
185 sq ft
California King Loft
67 sq ft
Storage Loft
26 sq ft
Sleeps
4-6
House Width
8′ 6″
House Length W/out Hitch
24′ 0″
House Height
13′ 5″
Ceiling Height
10′ 8″
Height To Loft
6′ 6″
Loft Height
48″
Base Price
$51,290
*All square footages are approximate
*All dimensions are approximate
Floor Plan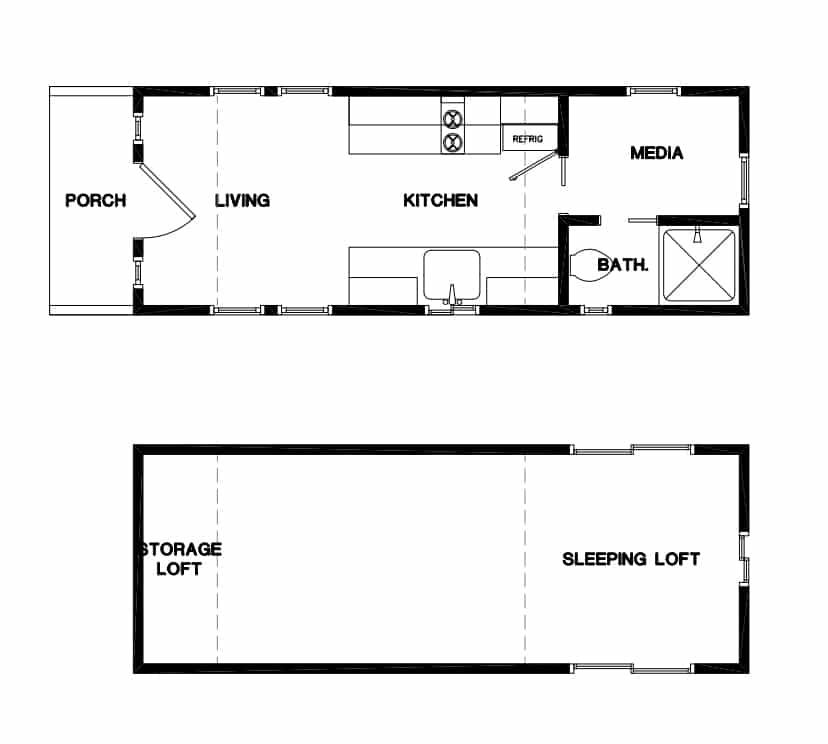 Pricing & Financing
Up To 100% Financing Available For Sierra Nevada*

Example Rate:

$51,290

Interest
Term
Monthly Payment
5%
15 years
$406.60
*On approved credit. Rates are intended to only show example payments.
*All square footages are approximate.
*All dimensions are approximate
*Price does not include freight or applicable taxes