What you'll love about the Pikes Peak
This 26′ fantastic residential layout offers a choice of two optional entries offering great flexibility. The large 80″ tall standard windows let in plenty of sunlight making the space incredibly inviting. The entry cabinet next to the standard entry is a great space for hanging clothes or storing shoes in the shoe cubby. The residential sized U-kitchen with snackbar combines functionality with true style, excellent cooking and prep space, an apartment-sized refrigerator, stainless steel sink and 2 burner cooktop or range cooking option provide one might need for entertaining or just living with all the modern conveniences of home . No need for a table with the roomy snack bar. The addition of a combo w/d is an easy addition to this home. Overhead cabinets for added storage above the snackbar might be just the right option for you. The bathroom in this home has plenty of storage with a 4 door linen as well as a roomy 48″ one piece 2 seat shower. The lofts can be accessed with the standard ladder or a custom storage staircase could be easily added or maybe our sweeping ladder might be the perfect for you. The two standard lofts provide a multitude of possibilities for sleeping or storage. This could be the perfect Tiny for you.
Floor Plans & Key Details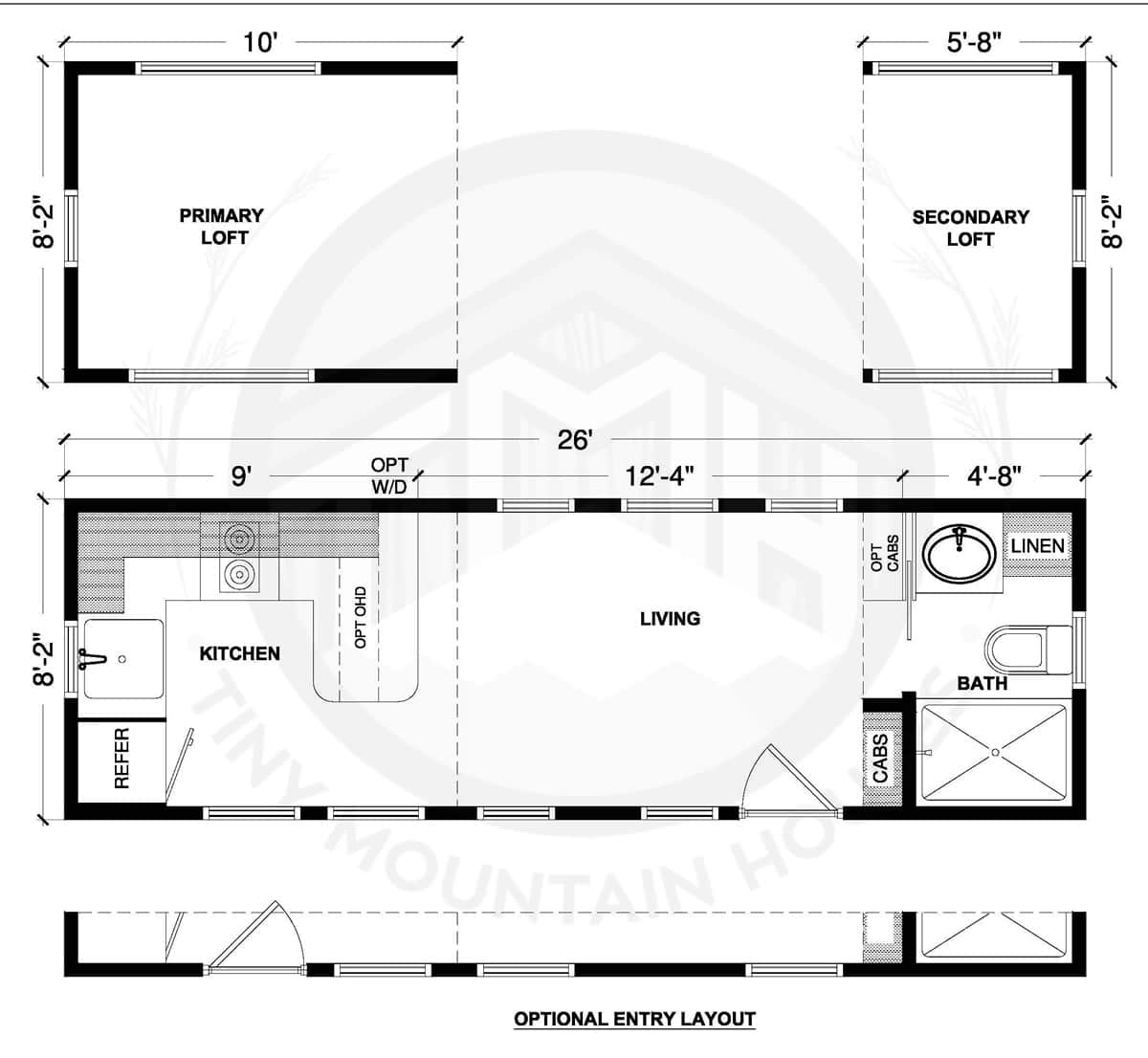 START YOUR ADVENTURE WITH TINY MOUNTAIN HOUSES!