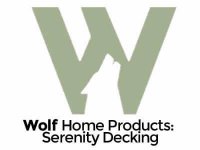 Wolf Decking
A beautiful and functional decking system that not only adds value and expands your living space attractively it is also easy to assemble and attach to your Tiny Mountain House. With a 25-year color, warranty makes this addition to your Tiny house a wonderful extension of your living space to entertain guests or simply relax on your Wolf Decking with your beverage of choice.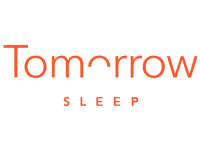 Tomorrow Sleep
You spend a quarter of your life in bed – so having the right mattress is imperative to your productivity, mood and overall health. That is why Tiny Mountain Houses has partnered with what we believe to be the best producer of mattresses in the industry today. Tomorrow Sleep mattresses give the perfect balance of soft AND firm sleeping styles and best of all, you'll receive a Tomorrow Sleep mattress with the purchase of your Tiny Mountain House!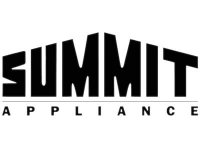 Summit Appliance
When you think of a refrigerator or stove you probably think of a bulky, poorly designed appliance that only works half the time – that's not the case with Summit Appliance! Tiny Mountain Houses is proud to offer Summit Appliances for the simple fact that they're more efficient than most other name brands. They are sleek, modern and well designed… which makes for a wonderful partnership with this great company!
Mr. Cool
Comfort is something everyone values – especially when it comes to the temperature of your home. Mr. Cool is one of the leading companies in the heating and cooling industry and Tiny Mountain Houses is proud to offer Mr. Cool product exclusively in our Tiny Homes. The size of our homes and the quality of the Mr. Cool product line is sure to provide comfort to any family, no matter the temperature they desire.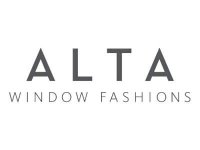 ALTA Window Fashions
When it comes to your home, privacy is one of the biggest concern for most Americans and Alta Window Fashions is at the forefront of style and privacy for your home with the latest window coverings including window shadings, wood blinds, roller shade and more! This is exactly why Tiny Mountain Houses partnered with Alta to provide you fashion friendly privacy in your dream Tiny House.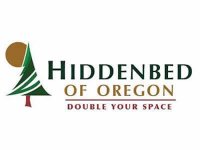 Hiddenbed of Oregon
When it comes to the Tiny House lifestyle, we all love space-saving furniture; whether it be your bed, desk or cabinetry… luckily with Hiddenbed of Oregon you can have ALL THREE in ONE! Hiddenbed of Oregon is a local Oregon company that specializes in small space multi-use furniture for the lover of all things tiny. Our homes are a perfect space to utilize their products and we are so proud to be a partner with this family owned company.